Here's to an end of another month well spent. It is a difficult process to bid July goodbye. But I will tell you about it—a brief summary of the thirty-one days of being and not being—first, because I think it's nice to share and, second, because I'm afraid I might forget.
hi! can you pleaaase do a 'whats in my bag' post? that would be interesting! :)
Anonymous
First of all, I'm sorry for this late post. I've been delaying answering this question for months already, but I hope this still makes sense. Second, this is one of the most surprising things I've had in my inbox yet. I never thought someone would be interested knowing the things I carry around! Haha! So here it is, a photo essay of sorts of the things inside my bag: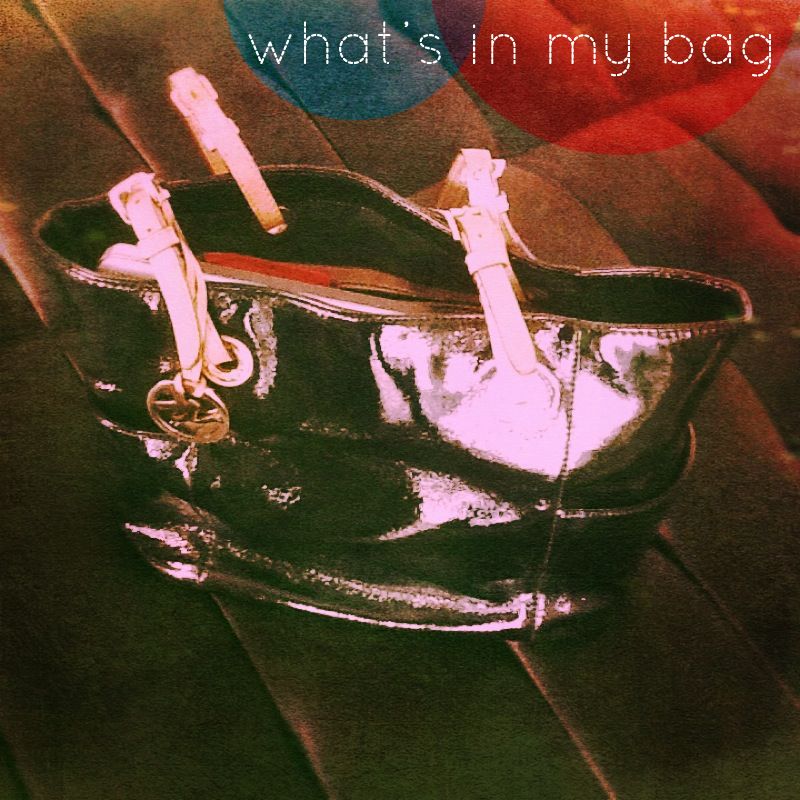 The obligatory bag photo. It's a Michael Kors bag given to me by my mother. To be honest, I'm not a big fan of bags. If not for my bag-aholic mother, I'd probably still be toting my old Guess bag which I've had since I was in high school.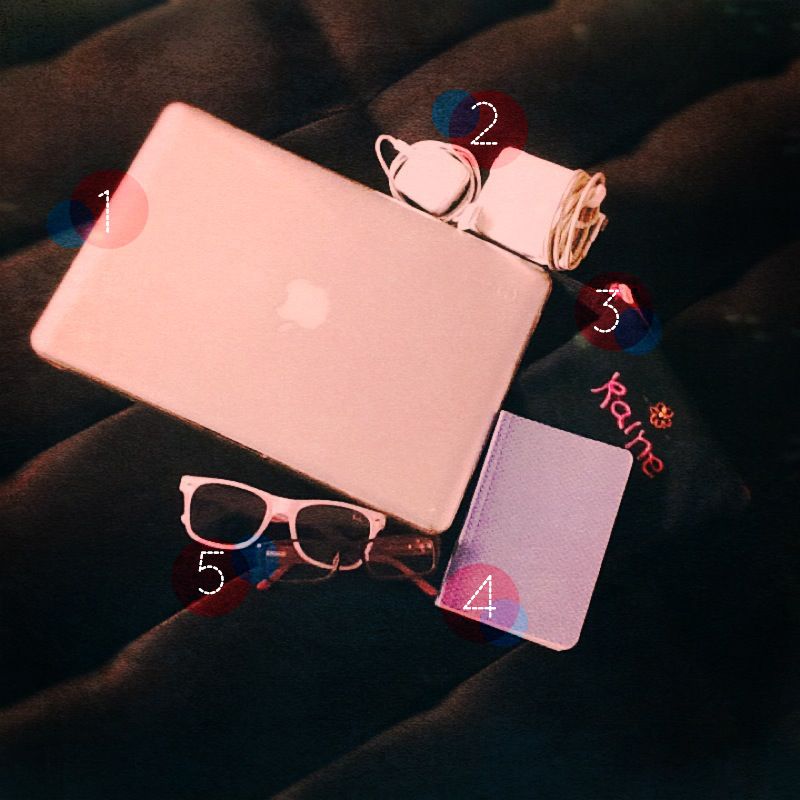 Now the contents:
1. Macbook, but only because I'm an office girl this summer. On regular days (by that I mean school days), I only bring my iPad with me.
2. Chargers for really obvious reasons.
3. Customized bag which contains my journal, pens and highlighters. It's a gift from a friend and I've never stopped using it since Day 1 of acquisition.
4. My writing notebook, of course.
5. Glasses for my poor eyesight and for vanity's sake.
Now, the things I was hesitant to include but later on realized how necessary they are in making my life easier:
6. Alcohol, and I urge all people to carry one for their own everyday. Thank you!
7. Cologne of the moment, because I'm not the kind of person who sticks with a single scent.
8. Eye drop because there are times when my eyes just itch like crazy and I'm afraid to rub it because it might cause permanent harm.
9. Ortho wax for the metal mouth me. Yes, I'm at the peak of young adulthood awkwardness— with glasses, braces and all that stuff. Excuse me for being a work in progress, haha.
Now the most essential things in my bag. I'll go nuts if I leave one of these things behind, seriously seriously:
10. My dormitory key. I used to bring a lot of keys with me all connected by the keychains my friends have given me as travel gifts, but I lost them all just recently. Hoho :(
11. My journal, which is safely kept in that customized pouch above.
12. Then there's my wallet.
13. And my rosary from Bethlehem which my cousin gave to me after serving the United Nations something something program in Syria. I can't quite explain what she did but suffice it to say that she was part of the Philippine's armed forces team to the Middle East as an aide or something of sorts. Such a bad cousin am I! Haha. I keep it in a nifty pocket my best friend gave me as a pasalubong when he went to Palawan.
Here's how all the mess look in my bag. See that asterisked thing in the photo? That's actually a canister of toothpick which saves my metal mouth self from disgrace. My other life savers (wet and dry tissue, water bottle, cellphone, etc.) are not included because I want to leave something for your imagination. Haha!
My laptop's a real bitch to bring around. You can only imagine what kind of physical torture I have to put up with every time I have to bring it in the office, or at school. But on another note, life's less convenient without it by my working side so I'm grateful I have it with me.
There! :) Just a little FYI: All the photos were taken using Instagram (A really shameless plug: My username's soveraine, follow me!) and then edited with CameraBag and CS5. I hope you enjoyed this self-deprecating post!